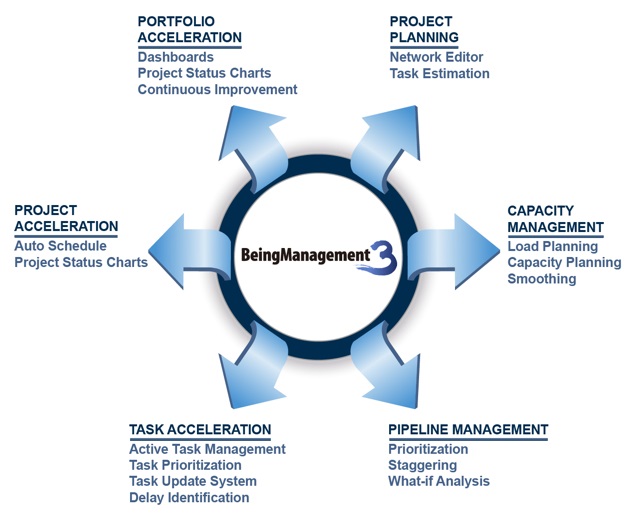 BeingManagement is Japan's #1 Critical Chain Project Management (CCPM) software. Every feature of BeingManagement is expertly designed for achieving high due-date performance and improving reliability without cost overruns and resource overloads.
BeingManagement is inherently simple and user friendly. It facilitates planning, scheduling and managing multiple complicated projects in organizations. The BeingManagement priority system is super easy to understand, visually and intuitively. It ensures everyone is on the same page and it focuses their attention on the most important and urgent tasks.
In the more than 10 years since its introduction, BeingManagement has been adopted by over 800 clients in many industries around the world, and has become the #1 CCPM software for major Japanese companies, including Mazda Motor Corporation, Sharp Corporation, Mitsui Engineering & Shipbuilding Co., Ltd. and Toshiba group companies.
Case Studies
All of the organizations highlighted in the case studies below recognized the impact that moving from single-project software technology to a project portfolio solution would have on the speed and due date reliability of their project-based businesses. Click below to explore selected case studies of BeingManagement implementations.
Focusing is power! Achieve incredible speed and management insight.
Interested in taking BeingManagement software for a test drive?