BeingManagement harnesses Critical Chain Project Management technology to dramatically improve speed-to-market for project-based businesses.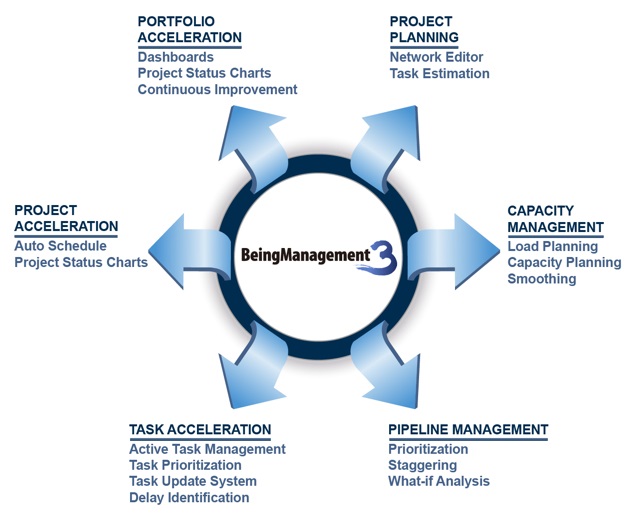 BeingManagement enables an organization to seamlessly manage all of its projects, resources and tasks within one enterprise solution. This solution – wIth its integrated critical chain technology – significantly improves project delivery regardless of industry or business environment. It is designed specifically for project-based businesses that depend on speed-to-market and reliable delivery to customers. And its sophisticated, yet elegantly simple web-based interface makes managing project portfolios easier than ever before. Now you can now implement a both a proven project portfolio management solution and the incredible benefits of Critical Chain.
Clients choose BeingManagement to solve these core problems:
BeingManagement elevates project performance beyond the constraints of standard project management systems.
Shorten lead times
Gain responsiveness and agility
Capture opportunities to earn more profit
Reach new levels of productivity and collaboration
Deliver on more schedule commitments
Get the benefits of implementing a fully capable Critical Chain technology platform in your business.

This enterprise solution provides executives and project managers with powerful insight into the performance of their project portfolios, without creating information overload.
Industry-leading companies trust BeingManagement.


















Focusing is power! Achieve incredible speed and management insight.
Interested in taking BeingManagement software for a test drive?